SW launches Asia Pacific wealth advisory services
27 May 2022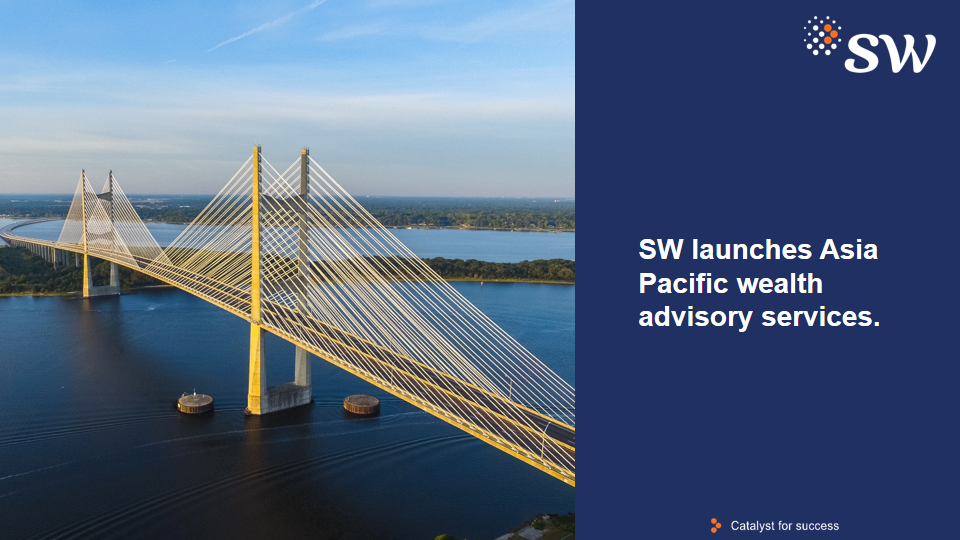 SW Wealth Advisory experts in Australia and Hong Kong have come together to provide a unique and comprehensive range of wealth advisory services for our clients looking to attain, retain and grow their wealth in and out of Asia Pacific.

With a long history of working with multiple generations of families, our advisers located across Australia and Asia manage the wealth and private affairs of business owners, families and small investors all the way through to complex advice, structures and strategies for high net worth individuals and ultra high net worth clients.

In an ever-changing investment, compliance and legal environment, advising and assisting clients, demands an appreciation of individual circumstances and a detailed understanding of immediate needs and future financial objectives.

We work closely with clients to provide a range of services such as:

• Developing and implementing an appropriate cross-border investment or market entry strategy
• Searching the right market for investment or business set-up
• Making and monitoring cross-border investments and businesses
• Delivering corporate support services, e.g. bookkeeping, accounting, banking, tax administration, company secretarial support
• Addressing global migration issues
• Developing and executing a family trust / succession plan
• Setting up and running a family office.

Whether you wish to ensure the smooth transition of wealth from one generation to the next, require strategic advice around wealth creation, estate planning, payroll, tax, migration or other compliance services, our team will work with you to ensure financial strategies are tailored to achieve your personal and financial goals, and protect any beneficiaries.

If you like to know more about how we could work with you, please fill-in the contact form on the "Contact Us" page and we will get back to you at the earliest opportunity.