SW International has a new look website
11 May 2022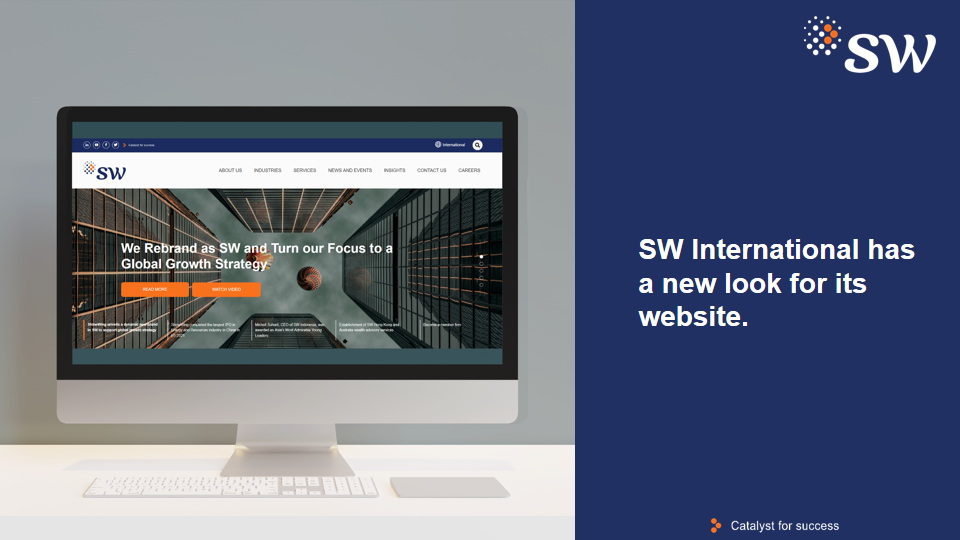 SW International is a fast-expanding professional services network of experts in key locations around the world with deep roots in China and Asia. We are the gateway between one of the world's largest economies and the rest of the globe, and thrive on creating transnational growth opportunities for our clients and our people.
SW International refreshed its brand in November 2021 and is delighted to release its new look website at
https://sw.international/
that captures and projects the essence and look and feel of our new brand.
Our refreshed international website provides an enhanced and fully responsive platform that links our member firms and people with valued clients and the community at large. The website aims to provide conducive interactive experience to visitors with ease of navigation, a quick search function, access to member firms, services, news and publications across the network, and many more features that rival our equals in the services sector and beyond.
We are excited about the release of our refreshed international website and welcome visitors to frequent the website that we hope would provide useful information and beneficial connections with our member firms and people. Connect with us and be the catalyst for success.