ShineWing International moved up on World Ranking as 19th
04 March 2020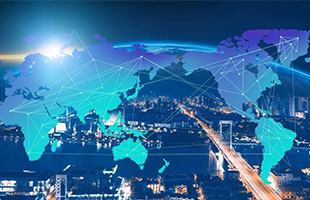 According to the latest world rankings of international accounting networks published by International Accounting Bulletin (IAB) in March 2020, ShineWing International has moved up from our position of last year, ranking 19th with fee income of $489 million. We also recorded an increase of staff numbers by 19% reaching 9,816, ranking 17th in the world. 
We are proud to announce a fee growth rate of 8%, contributed by our dedicated efforts made among all ShineWing member firms. We are committed to strengthening all member firms' service capabilities, enhancing audit quality control system and building our talent pipeline. ShineWing has been consistently demonstrating our excellence in providing one-stop cross-border financial and taxation services to our global clients, assisting them to extend their global reach.
Last year, ShineWing China admitted a new team from a major accounting firm, strengthening our lead in the Chinese professional service market. Meanwhile, ShineWing India has made a remarkable leap-forward with 64% rise in their annual fee income, widely spreading our brand awareness in India. Newly joined ShineWing Dornbach from Germany also progressed steadily with a good start, gradually enhancing our influence in Germany and even in Europe. The strength of our network was also evidenced by our international talent exchange through the secondment programme.  
As of now, ShineWing International has 24 offices in mainland China, together with 56 offices of 13 member firms in Hong Kong, Singapore, Australia, Japan, Pakistan, Egypt, Malaysia, UK, Indonesia, India, Thailand, Taiwan and Germany.
The year 2020 will still be a year of challenges. As a global accountancy network originating from China, ShineWing International will continue to actively adapt to the ever-changing environment to meet clients' diversified needs. We will create sustainable growth momentum through innovation and reform, and improve our digitalization process . In order to enhance our competitiveness, we will further explore markets in Europe, South America and Africa while consolidating our current leading position in the Asia-Pacific region.