Fight the Epidemic Together, Get through the Crisis
25 February 2020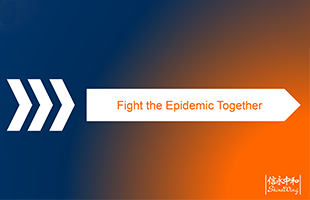 The coronavirus, or COVID-19, has brought severe impact on China and spread quickly over the last two months. Up until now, only two staff from Wuhan office in China were infected. The rest of the teams in China mostly return to work and the situation is expected to become better.
ShineWing International's member firms across the world provided their immediate support to ShineWing China soon after the virus outbreak. We would like to express our appreciation to all of our ShineWing members who stand with ShineWing China in face of the crisis, including Partners of ShineWing Australia donating medical supplies and Partners from UK, Germany, Japan, India, Indonesia, Pakistan and other member firms expressing their care about the well-being of all staff in China. 
After series of meetings and discussions among the management teams in ShineWing China, we are pleased to tell that except the two infected staff, the rest of 7,800 staff from ShineWing China are all safe and sound. 89% of staff in China are now working online by using ShineWing China MIS, audit working platform and other applicable online software.
Furthermore, we also wish to thank the practice team from ShineWing China for their dedication during the epidemic. Undaunted by the epidemic, Partners and Managers of ShineWing China take all necessary measures to communicate with clients and avoid delaying the delivery of audit annual reports which were supposed to be finalized by the end of March. The tax and advisory partners are taking additional steps to explore a wider network of business opportunities. We would like to assure that everything is in an orderly manner and well-arranged till now under the joint efforts of all ShineWingers.
Apart from endeavoring to keep the firms operating as normal in China, we are also proud to tell that ShineWing China also undertook our social responsibilities as far as we could. ShineWing China donated detection equipment, disinfectants and other medical supplies to Wuhan Jinyintan Hospital and other hospitals after the epidemic outbreak. Meanwhile, ShineWing China has initiated a fund-raising campaign to support China's fight against the virus. 2,000 staff have joined to show their strongest support so far.
The Chinese government has made huge efforts and rolled out policies to help companies go through the hard times, including financing support, tax filing delay and exemption, rent deduction, complimentary legal consulting services, etc. The regulators have allowed listed companies to postpone the delivery of annual report according to the companies' actual situations. 
The international community might still face some uncertainty amid the coronavirus crisis. Nevertheless, with the belief of "One ShineWing, One family", we are firm and confident that we would be able to get it through under joint efforts from dedicated medical practitioners, support from international community and solidarity among ShineWingers around the world.